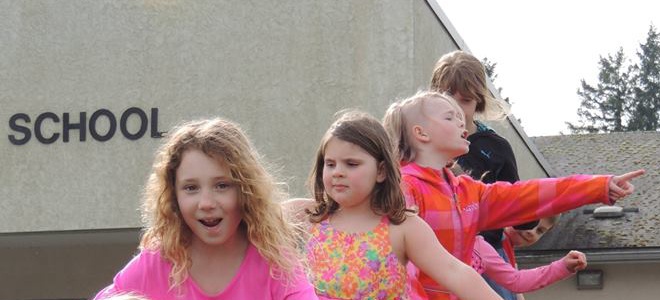 About Us
The Chemainus Crofton Community Schools' Association (CCSA) is an incorporated not-for-profit society, governed by a volunteer board composed of community members and school personnel. We provide programs, services, resources, and support for community members of all ages, with or without children, in our school system. Our service area ranges from Saltair, including Chemainus and Crofton, Thetis and Penelakut, to Westholme; however, everyone is welcome to participate in CCSA activities.
The CCSA furthers the use of our school facilities by extending hours and services beyond the typical school schedule with programs on evenings, weekends, and throughout the summer. We aim to maximize interaction between our schools and the community by using our school as a centre for community-centric activities and services.
We work with three public schools in the North Zone of the Cowichan Valley School District: Chemainus Elementary Community School, Crofton Elementary Community School, and Chemainus Secondary School. Although we have our own society, the CCSA is closely affiliated with School District 79, as are all community schools with their districts. Our staff work closely with the school district staff, teaching staff, principals, and custodians at our three schools to ensure that we are meeting the needs of the school community as well as the community at large.
Mission Statement:
Schools Connecting Communities. The Chemainus Crofton Community Schools' Association is committed to bringing schools and community together to learn, create, and grow.
What is a community school?
Community schools in British Columbia are public elementary or secondary school facilities designated for use by local residents with a strong emphasis on community needs and interests. A community school provides programs, connections, resources, education, support, and opportunities for the entire community.
ACEbc – The Association for Community Education in British Columbia is the governing body of all community school associations in British Columbia. There are almost ninety officially designated community schools in BC, and several others, operating from this model. The ACEbc board members are part of a committee advising the BC government about Neighbourhood Learning Centres. Community schools are generally funded by the Community Links program through the Ministry of Education and provincial taxes. Many community schools are also supported by other public agencies, and all are supplemented by a wide variety of grants. Community School Coordinators are hired to oversee the organization and its school or team of schools.
Community schools work to bridge the gap between schools and communities, playing an integral role in building strong communities.