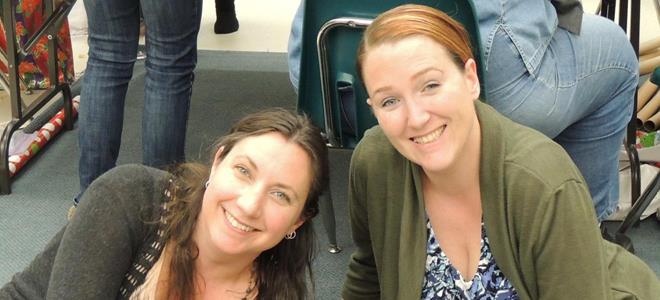 Employment, Service, and Volunteer
There are many ways to get involved in the CCSA! Volunteer, apply for a job, do a practicum, get some work experience, or donate to one of our many causes.
Employment Opportunities
After School Program Instructors
We are currently hiring an after school program instructor to work alongside our Program Facilitator to implement new and exciting programs to Chemainus Elementary School! 1 day per week, 2:45-4:15pm send your resume to ccsa@sd79.bc.ca. Bring your unique skills and excellent leadership to the CCSA, this is a great opportunity.

---
Work Experience for High School Students
We have lots of different ways for high school students to gain work experience. Early childhood, day camps, with preschool classes, events, and after school programs. All offer a fantastic opportunity to get involved with kids. You gain valuable experience to put on your resume.
Another opportunity is work experience in office administration. The community schools' has a small office but lots of computer work in graphics, promotion, record keeping, social media, registration, and more – sounds fun, doesn't it?
Practicum Opportunities
* Early Childhood Educators (ECE)
* Child and Youth Care Workers
* Bachelor/Certificate of Recreation
* Public Health Care
* Program Facilitation and Instruction
Service Opportunities

We are always looking for Rainbows facilitators, Roots of Empathy volunteers, and Mother Goose facilitators. Separate training and certification is required.

Volunteer Opportunities
Breakfast Grandies for Breakfast First Club
We are currently looking for "Grandies" to participate in our Breakfast First Club program. Each of our Grandies comes in one hour a week to cook breakfast for some hungry kids to start their school day off right. We love to see the great bonds forged between students and our Grandies in this truly rewarding program.

Special Events Volunteers

Don't want to commit to a certain program? The CCSA holds tons of fundraisers, special events, and one-time programs that require many helping hands. If you would like to be contacted to be a volunteer for one or more special events, email us to get on the list!
ESL Tutors and Conversation Coaches
As our towns welcome more and more newcomers, the need for ESL assistance is growing. If you are trained in ESL coaching, please let us know so we can add you to our referral database!